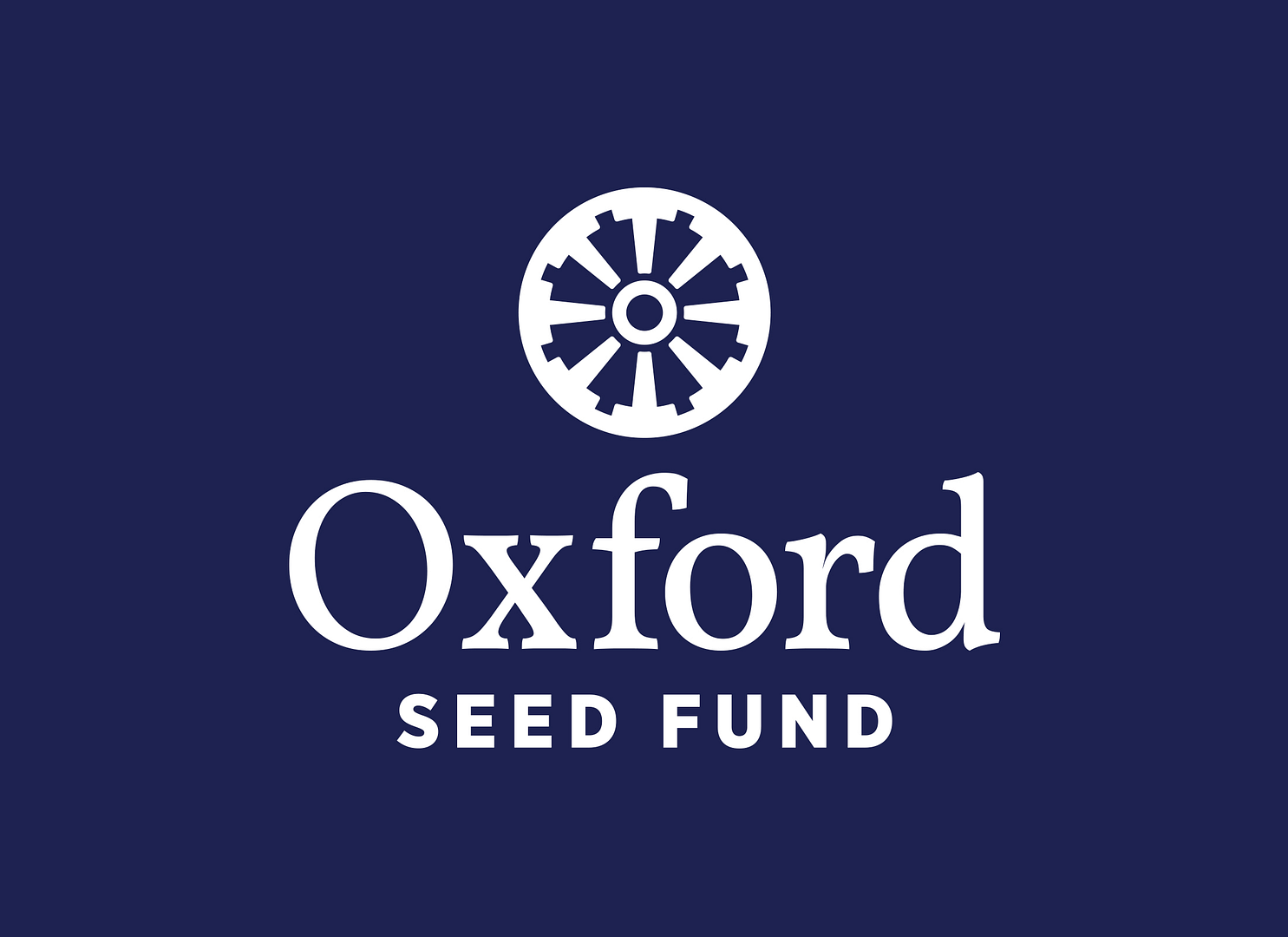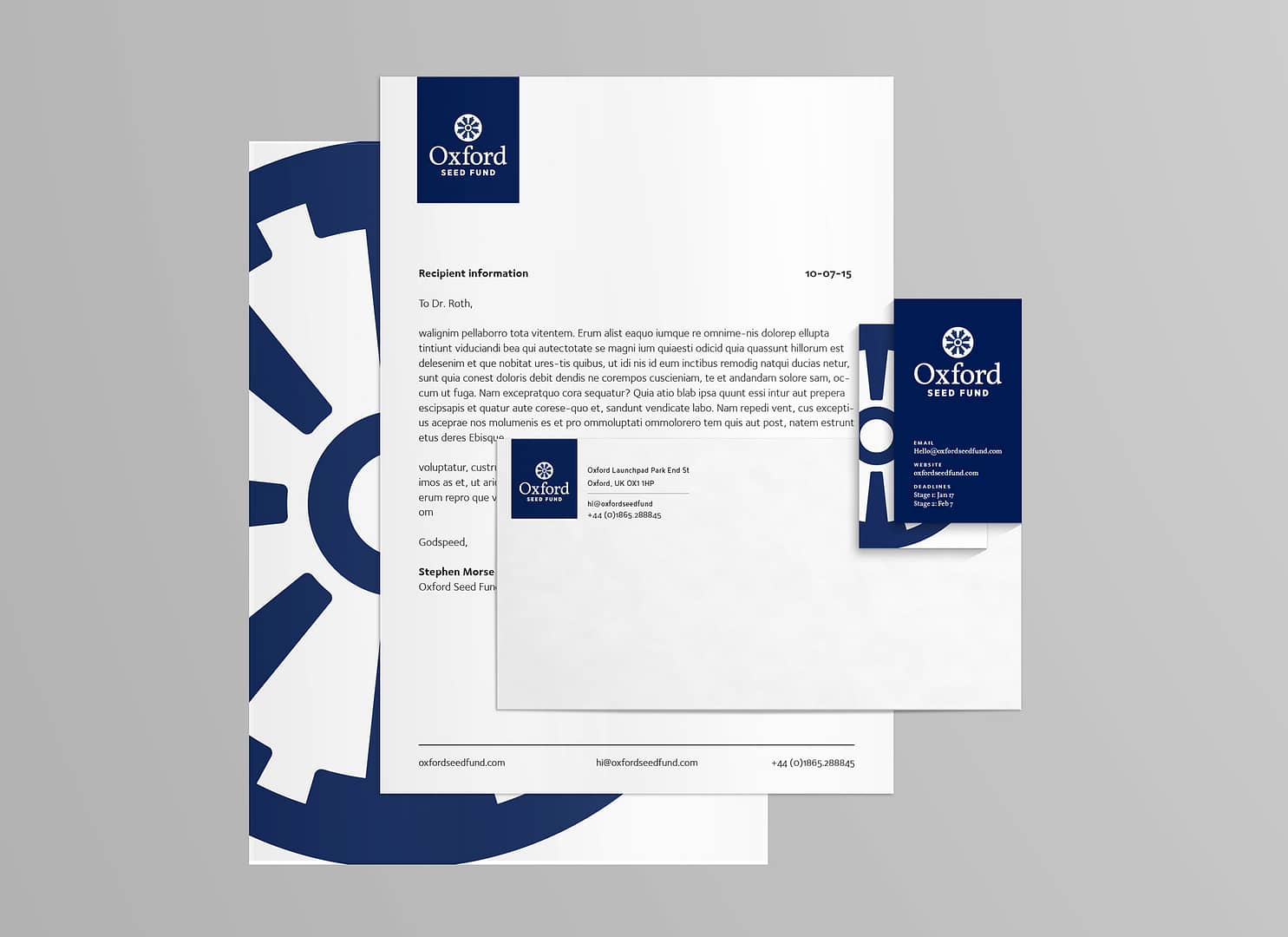 The Oxford Seed Fund is an MBA student-run fund that invests £15-25k in early-stage ventures founded by the University of Oxford students, faculty, staff, and alumni. In addition to funding, its directors support early-stage entrepreneurs through mentorship. The fund is a part of the Entrepreneurship Centre at Saïd Business School, University of Oxford.
Formerly known as the Saïd Business School Seed Fund, the directors of the fund wanted to change not only the name of the organization but also how the brand was communicated. I worked with OSF directors to rebrand the organization that incorporated the traditions of Oxford, an ancient institution, with the modernity of venture capital investing.
The concept for the mark was derived from the architectural plan of Oxford's Radcliffe Camera. The Radcliffe Camera was built in 1737–1749 to house the Radcliffe Science Library. As the Oxford Seed Fund is directly related to the University of Oxford, it was necessary to develop a concept rooted deeply within the Oxford community. The Radcliffe Camera's architecture is an example of carefully crafted geometry that was created for strength, aesthetic beauty, and meticulously planned functional use. The logo was adapted from the architecture for optical balance with minimal creative liberties.
---
CLIENT : OXFORD UNIVERSITY
---
PROJECT TYPE : BRANDING, STRATEGY
---